West Palm Beach AC Repair - West Palm Beach, FL - 561-508-9912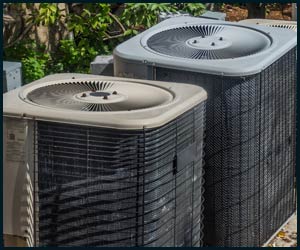 It is one thing to enjoy a sunny day outside your home and another to come back to a hot oven! A day spent by the beach, playing outdoors, can suddenly become anyone's nightmare if they come home to find their AC broken down. West Palm Beach, FL weather can be playful and dreadful, depending upon your circumstances. It is not a place where you can imagine a life without air conditioning. So no need to brave its unreasonable temperatures if your AC malfunctions. All you need is a reliable service provider that can respond to your distress call soon and attend to your miseries on priority basis! All you need is West Palm Beach AC Repair - a trusted AC service company with years of experience, servicing West Palm Beach, FL residential and commercial customers. We can address all your AC related issues in no time, be it installation of a new centralized HVAC system at a commercial establishment or carrying out repairs on a portable unit at a residence. No matter what you need, just call us at 561-508-9912 and let our experts sort it out.
WHY MAKE US YOUR AC SERVICE PARTNER?
Locally-owned and operated:
We were established more than 20 years ago and since then earned ourselves an enviable reputation of being one of the most trusted companies in the area. We are known for our quality work and affordable prices, helping the local community overcome discomfort caused by malfunctioning ACs.
Same-day service:
How many times has it happened with you that you have called an AC company and have been given a wait time of more than 12 hours? Can you really imagine sitting without an air conditioner in this sweltering heat? However, when you call us, we guarantee you same-day service and that too within 30-minutes!
Trained and professional technicians:
We understand all the aspects of air conditioner repair and maintenance. We can also provide consultation, installation, replacement and other such services to prolong the life of your air conditioning. We have a team of well-trained experts who undergo workshops to stay abreast with evolving trends in the industry.
Domain-specific service divisions:
We have individual teams that cater to residential and commercial spaces respectively. Our experts provide customized services that are meant address all service requirements. We are your reliable one-stop-solution in West Palm Beach, FL area!
24-hour assistance provided:
Air conditioner issues can happen at anytime and your unit fails, you will need a specialist to fix it. Be it refrigerant leak or need for overnight AC services, we can do it all. You can rely on us to deliver quality services 24/7.
Priced right:
We never settle on the quality of services provided, all this while keeping it affordable for our customers. As a result, we are able to provide stellar support to budgets of all shapes and sizes. We work with absolute integrity and professionalism. Our prices are still the lowest in the industry!
WHAT OUR CUSTOMERS ARE SAYING:
'I had the most awful day at work and I came home upset only to find my AC not working anymore! I didn't know what to do or who should I call at this hour. This is when I decided to give West Palm Beach AC Repair a try as they promised to offer quick 24-hour assistance. I am so glad I called them because they not only came in under 30-minutes but also fixed the problem promptly. I can't thank them enough for giving me my much needed good night sleep!' - Mary J
'I don't even know how to thank them enough! These guys are lifesavers and quite literally! My wife's allergies were getting worse and every time she returned home from work she would have trouble breathing too. I got my air quality checked from West Palm Beach AC Repair and sure enough we have very poor quality indoor air! They not only improved the breathing air but also installed purification devices. My wife has never reported another sinus issue since then.' – Henry B.
It is the trust of our clients and their feedback that helps us stay on top of our competitors. Need more convincing about why you should choose us over others in West Palm Beach, FL area? Call us at 561-508-9912 and talk to our experts today!
Contact us
Google Map
Get in touch
West Palm Beach AC Repair