Services West Palm Beach AC Repair - West Palm Beach, FL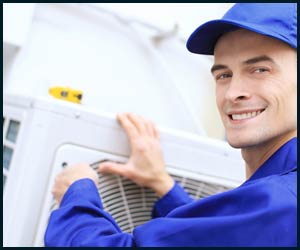 The West Palm Beach, FL area weather can get punishing if you don't have an air conditioner in your home or office to keep you cool. If you want to maintain your cool composure after a long day at work, you must ensure that your AC at home is working at all times. However, the summers in your area ensure that your AC is working harder than it should, compromising its lifespan and resulting in unforeseen failures. To avoid getting stuck in sticky situations, you need to ensure that your AC is running efficiently. Moreover, you can prevent sudden malfunctions by following a regular maintenance schedule. For all this, you need an AC servicing doctor who knows his job!
Choosing the right company can be a painful task, especially if you don't know what to look for. West Palm Beach AC Repair can take this worry off your hands because we provide you with a comprehensive range of AC services so that you don't have to go anywhere else. Our experience of over two decades, state-of-the-art infrastructure, and a team of experts allow us to offer you a perfect blend of dexterity and professionalism.
Choose our services because they're
Comprehensive:
No need to save so many phone numbers on your mobile phone, each catering to different service requirement of your AC unit. Just save one phone number - 561-508-9912 – to get access to all the services under one roof.
Quality-oriented
From AC installation to fixing refrigerant leak, providing new AC consultation to laying the ductwork for your commercial HVAC unit, there isn't a job too simple or too complex for our experts. A workforce of talented technicians, we are always sure that we will be able to provide quality services at throwaway prices.
Delivered on time:
No need to sleep in the scorching heat and unbearable humidity of West Palm Beach, FL area! Our AC services are available 24/7 and we send help within 20-minutes of receiving your distress call!
Looking for nothing but the best? Your search ends here! Call West Palm Beach AC Repair today at 561-508-9912 for your air conditioner requirements.
Buying a new air conditioner can be an expensive deal and then not getting it installed properly is the quickest way to shave years off its lifespan. When you are looking for a technician for new AC installation, just bear mind that whatever you do from here will have a direct impact on your AC's efficiency and performance over the years. Allowing an inexperienced tech guy to handle the installation of your AC may result in frequent repairs, high energy bills and an early death. This is the reason it is extremely crucial to not hire just about anyone for an expensive machine such as an air conditioner. Click to read more...
Summer is just round the corner and your first instinct is to switch the air conditioner on! West Palm Beach, FL is known for its brutal summers so it is not uncommon for each home or office to be fitted with an air conditioner. From your car to a mall to a restaurant, your home, office, and even the building is air conditioned these days. Can you really imagine a life without one? So what happens when your AC malfunctions? Will you make the rookie mistake of calling the first name that pops up on your search engine or make a smart choice of hiring the right professional? We strongly recommend that you choose the latter! Click to read more...
Have you ever taken your routine medical checks for granted? Or ever wondered why they are useful at all? Perhaps not! After all, we all want our bodies to function perfectly well for as long as possible. Now apply the same principle to your air conditioners as well. In absence of routine checks, you will not be able to tell if something is brewing inside the hood or if some big repair expense is coming up! With maintenance, you are not only able to prolong the life of your ACs but also ensure that they run to their optimum efficiency. Click to read more...
Spending a day outside in the sun and pollution, you want to come home to its cool comfort and pure environs. However, did you know that the air inside your house may be no cleaner than the outdoors? In fact, if anything else, it may even be more toxic! Don't think that being inside your home is all the protection you need from pollutants and contaminants. Sometimes pet dander, mildew, mold, dust, and other bacteria can circulate inside your house, contaminating the indoor air. Click to read more...
Air conditioner is now increasingly necessary in a commercial space to maintain efficiency of employees and to give them a healthy work environment. How can your employees work productively if they are struggling with the hot and humid weather of West Palm Beach, FL area? Finding the right AC and maintaining it regularly is the key to offering a cool comfort to the workforce in your office. Click to read more...
Summers in West Palm Beach, FL area can be unrelenting. Due to this reason, the AC almost always runs to its full capacity to keep the house/commercial complexes cool, 24/7. However, this consistent and rough usage is the reason why ACs breakdown so often and so quickly. From unexpected malfunction to complete system failure, it is possible that someday you may come home to a dysfunctional air conditioner too. As nightmarish as it seems, it is a possibility and a perfect recipe for disaster. In their moments of panic, many customers often make the poor choice of calling the wrong guy to fix the problem. As a result, they either have to pay a premium for quick services or end up paying for repairs later. Click to read more...
We all come home thinking that this is our safe haven, our ultimate place of comfort. The one thing that keeps us going through a rough day at work is the cool relaxation that we get at home. Sipping a cool beverage as we watch our favorite shows online. However, all of these plans will go down the drain if your air conditioner stops working unexpectedly or if it runs into problems. If you live in West Palm Beach, FL, then you know how bad summers here can be! So would you really risk going through unrelenting summers without having a professional AC company on speed dial? We think not! Click to read more...