West Palm Beach AC Repair - AC Maintenance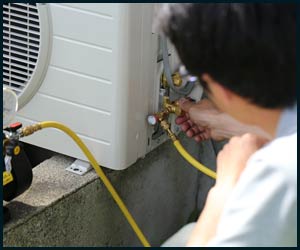 Have you ever taken your routine medical checks for granted? Or ever wondered why they are useful at all? Perhaps not! After all, we all want our bodies to function perfectly well for as long as possible. Now apply the same principle to your air conditioners as well. In absence of routine checks, you will not be able to tell if something is brewing inside the hood or if some big repair expense is coming up! With maintenance, you are not only able to prolong the life of your ACs but also ensure that they run to their optimum efficiency.
West Palm Beach AC Repair offers a comprehensive maintenance plan to its residential and commercial users in West Palm Beach, FL area. All our plans are 100% customized to suit your requirements and budget. In addition, we also provide 24/7 support and can be reached on 561-508-9912, which means we can provide maintenance service as per your convenience.
CHOOSE THE RIGHT COMPANY TO WORK WITH:
When you choose an air conditioner, the last thing you want is to see it die an untimely death. However, ignoring maintenance is the fastest you can send your expensive units to grave. That being said, another important factor is to hire the right company to do it for you. If you work with the wrong professional, you will actually do more harm than good!
Here's how you can find the ideal maintenance partner:
Check flexibility:

A company that sells you predefined plans is the one you don't need. Every unit has its own needs and require individual treatment. Your service provider should be flexible to give you tailor-made plans.

Get the cost calculation done:

Never hire a company that gives you vague estimates and unclear costs. What if by the end of the contract period, you realize that you paid almost as much as the unit itself! The whole point of choosing AC maintenance is to cut down costs. A reputed company will follow clear pricing and tell you exactly what you are paying for, before you enter the contract.

Look for reviews:

Never underestimate the importance of reviews when you are choosing a company. With the internet, it is easy to do an online research and check the company's work ethics, missed deadlines, professionalism etc.

Experience:

Never hire a new company with no previous experience, even though you may be tempted by a sweet deal! But a cheap service now can result in expensive repairs later so exercise caution in hiring a new service provider.
This is why you should hire companies like West Palm Beach AC Repair who have a reputation to protect and have countless positive customer reviews backing them up!
Our maintenance process:
Phase 1: Tune up:
Using your air conditioner regularly might make it unpredictable at times. When we conduct maintenance, we perform a thorough clean up of air filters, drain pipes, ducts, etc. We also look for potential issues and fix them if required.
Phase 2: System rejuvenation
Over a period of time, you will notice that the efficiency and functionality of your air conditioner has taken a beating. No matter how many times it has been overhauled, somehow it never works normally anymore. This is the reason our maintenance experts look for components that need replacement, thus reviving the system.
Phase 3: Inspection
After carrying out the repairs and checks, we also perform inspection of the system's overall performance. From testing the blower operation to checking the electrical components for safety, we leave no stone unturned in assessing your system's health.
Need an air conditioner maintenance specialist? Look no further than West Palm Beach AC Repair in West Palm Beach, FL area! Dial 561-508-9912 today!