West Palm Beach AC Repair - Residential AC Service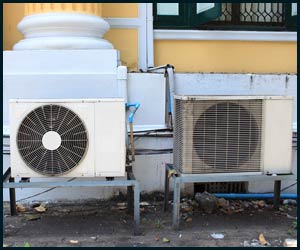 We all come home thinking that this is our safe haven, our ultimate place of comfort. The one thing that keeps us going through a rough day at work is the cool relaxation that we get at home. Sipping a cool beverage as we watch our favorite shows online. However, all of these plans will go down the drain if your air conditioner stops working unexpectedly or if it runs into problems. If you live in West Palm Beach, FL, then you know how bad summers here can be! So would you really risk going through unrelenting summers without having a professional AC company on speed dial? We think not!
West Palm Beach AC Repair is a premium provider of residential AC service in West Palm Beach, FL with 20 years of experience. We provide full range of air conditioner services from installation to repair and maintenance. You can also call us at 561-508-9912 to take expert guidance for buying new ACs.
WHY DO YOU NEED A PROFESSIONAL?
An air conditioner is not a device that can be handled by an unprofessional. All your DIY videos will fail if you screw up with the wrong component. This is the reason you should only take help from professionals who have the technical skills and the equipment to provide the right kind of service.
Here's why you should hire a professional:
Job done right

Can you really handle the job of laying out the ductwork or getting the wiring right? Even if you think you have done the right job, your inexplicably high energy bills would say otherwise. However, when you hire a professional, you can be certain that the job is done correctly.

Saves you money

Even though hiring a professional may seem like an added expense, you are actually saving money by using a technician. By using trial and error method, you would only be causing more damage to your unit.

Useful advice:

Buying an air conditioner is not the same as buying other electrical appliances. A professional company will assess the size of your room and your requirement to offer suitable suggestions. These ACs are sized correctly and are suitable for your budget.
You need West Palm Beach AC Repair:
When you get us onboard, we give you the most comprehensive and end-to-end AC services you can get from anyone in West Palm Beach, FL area. West Palm Beach AC Repair is trusted by all the customers in our local community and we come highly recommended for our integrity, honesty, and fair pricing. We only use highest quality equipment and hire experienced technicians to deliver exceptional services.
YOU CAN COUNT ON US FOR:
Advice: Not sure about the AC brand or size? Don't worry. You can simply ask us. We will conduct a free evaluation of your site to recommend the best solution.

Installation: We not only recommend the best unit but also perform installations inline with manufacturer's warranty.

Repair: If your air conditioner is acting up, no need to lose sleep over it. Just call us and we will fix it in no time.

AC care: Subscribe to our online maintenance plans to protect your investment against premature failures and expensive repairs.

Emergency assistance: Your air conditioner stopped working at night? Call us right now and we'll send help in 20 minutes.

Air quality improvement: Don't breathe the toxic air anymore than you already have. Call us and let our experts perform thorough duct cleaning, install air purifiers, improve air quality and other such measures to enhance indoor air.
Get all your residential AC needs satisfied under one roof. Call us now at 561-508-9912.